Places to Take Your RV Near Santa Barbara and Ventura California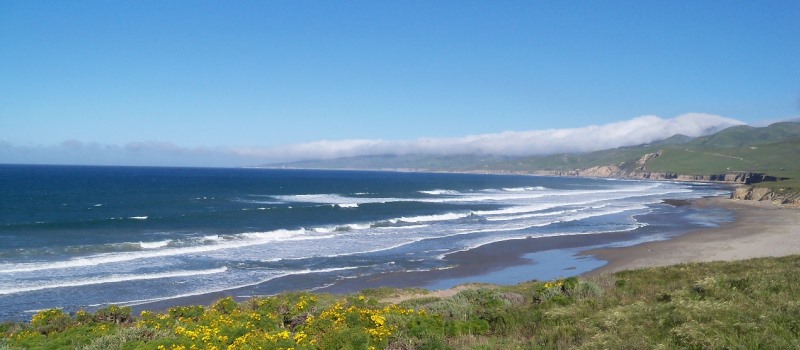 Lake Lopez
Located just ten miles east of Arroyo Grande, California, Lopez Lake Recreation Area is one of the top choices for camping and leisure trips. With 22 miles of shoreline and summer lake temperatures around 70°F, there is something for everyone; camping, fishing, boating, picnicking, hiking and equestrian trails, mountain biking, zip-lining, birdwatching and so much more.  The warm climate of the Central Coast makes Lopez Lake the ideal, year-round recreational destination. Once covered by the sea, the surrounding hills of Lopez Lake are rich with relics of ancient days and studded with oak trees. Over 175 species of flowering plants, and more than 150 species of birds have been identified within the park. The naturally beautiful canyons were once hunting and fishing grounds for the Chumash Indians. Later, homesteaders and ranchers inhabited the area and harvested grain crops for Mission San Luis Obispo. Lopez Lake was then created in 1969 to provide domestic water for the Five Cities area of the Central Coast.
Flying Flags RV Resort
We're excited for a resumption of safe and smart leisure travel to the Santa Ynez Valley, and we look forward to welcoming you back when the time is right for you. As we work through this new normal, certain amenities or services may not be open as we continue to get additional guidance from the County. Please contact us for more details in advance of your trip to confirm what's open and available. 
Cachuma Lake
Set amidst acres of wilderness flanked by the picturesque Santa Ynez and San Rafael Mountains, lies glimmering Cachuma Lake. Here you will find practically everything you need for a relaxing getaway in the great outdoors. Mild temperatures, typically sunny skies, and celebrated fishing conditions make camping here during winter months exceptionally rewarding.
The County entered into a long-term lease with the Federal Bureau of Reclamation in 1953 to manage the 9,000 acre Cachuma Lake Recreation Area. Cachuma Lake was formed by the construction of Bradbury Dam in that same year.
Located off scenic Highway 154 in the Santa Ynez Valley, Cachuma Lake is midway between the beaches and bustle of Santa Barbara and the Danish Community of Solvang. At any age… in any season… you'll find that the Cachuma Lake Recreation Area offers a fun and relaxing getaway.
Jalama Beach Campground
Land near Jalama Creek was once a Chumash Indian settlement named "Halama". In 1943, 23.5 acres of privately owned land was donated to the County of Santa Barbara from the Atlantic Richfield Oil Company, and thus, our park was formed. Jalama Beach is a respite from typically bustling seaside parks, yet offers many conveniences. Groceries, personal care sundries, firewood, fishing bait and tackle, ice, beer and wine may be purchased at the Jalama Store. Other services include mailing, facsimile, and video rentals. The store and its popular Grill are open daily from 10:00 am.